Happy Friday! The toughest weeks for me are always those that follow a holiday week. They just seem so……. long. And so, if you're like me, tonight you're ready for a cocktail!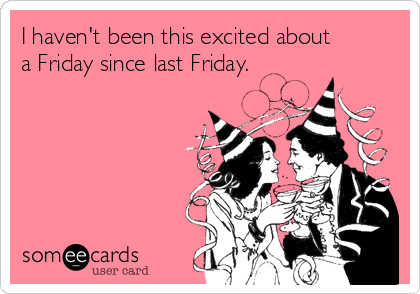 For our third installment of our Friday Cocktails series, we're featuring this sparkling cherry creamsicle cocktail. It's, admittedly, a little girly, which makes it perfect for a bridal/baby shower or girls night out. No need to use a pricey Prosecco for this drink … the whipped cream and cherry flavors will dominate.

Sparkling Cherry Creamsicle
Ingredients (per drink):


1 ounce whipped cream vodka
5 ounces prosecco
splash of cherry juice from maraschino cherry jar
maraschino cherry, for garnish
Directions


Measure vodka and pour into champagne flute. Add Prosecco. Add a splash of cherry juice and drop in a single cherry for garnish. So easy! Cheers!